First Spinning Wheel Card
I watched a YouTube video tutorial of how to make a spinning wheel card from Sandy Allnock's YouTube channel and decided I really wanted to make one! It just looks so fun to do! Well let me tell you, she is a very skilled crafter because she makes it look SO much easier than it was. It wasn't difficult as much as there was a lot more engineering and foresight needed. I had to cute the hole out twice because my first one was too close to the edge! But the end results was completely worth it!
The Process
This is a lengthy process so I recommend watching Sandy Allnock's tutorial video on how to make a spinning wheel card. I will only be describing my specific design.
I created the background by blending Distress Ink in Salty Ocean and Peacock Feathers. I added some water droplets and lifted some of the ink to make it look like bubbles in water.
I colored and cute out a mermaid, merman (Who loves Zoolander like I do?!), a narwhal (my favorite sea creature), a rock, seaweed and coral. Everything was stamped in Memento ink – I used Memento dew drops for the coral and seaweed.
The mer-people, narwhal and rock were colored with Copic colors.
I then assembled the card using the tutorial from Sandy Allnock and the rest is history! Please enjoy the video I made of the card in action below:
I hope you enjoyed this little tutorial and thank you for stopping by!
-Thi
Supplies I Used: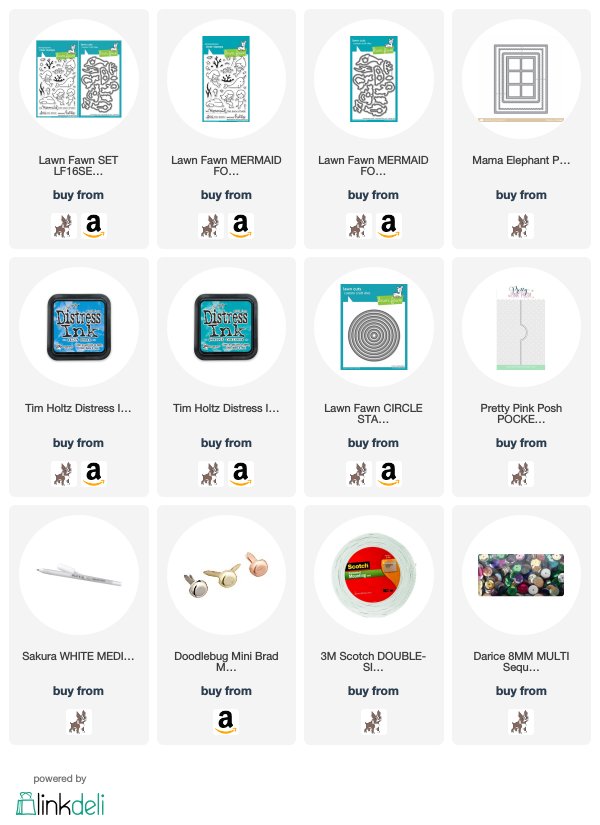 SaveSave